Why Might I Need a Replacement Dental Crown?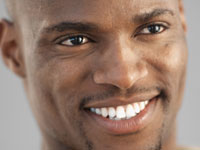 Dental crowns (also known as "caps") are needed on teeth for various reasons. Two of the reasons crowns are needed is to restore broken and unaesthetic - ugly - teeth.
How Long Does a Dental Crown Last?
When crowns are well made, research shows that the average length of time before they wear out is approximately ten years. Because each person is unique, no one can tell you how long a dental crown will last. Even though cosmetic dentistry uses advanced materials, the most durable dental crown material is gold. Dental porcelain fused to gold is the next most durable; an all-porcelain dental crown is the least durable.
Reasons to Replace Dental Crowns
Recurrent decay around the crown edges
The crown material wears down
Broken porcelain
Chronic trapping of food and plaque in between the teeth
Poor appearance
Teeth need to be linked together due to periodontal disease or excessive force
What Causes Dental Crowns to Fail Sooner Rather Than Later?
As stated earlier, each person is unique, but there are some situations that will cause a dental crown to fail sooner rather than later.
Excessive force or clenching
Excessive grinding of teeth or bruxism
Failing to maintain good oral health
Diet high in sugar content like soft drinks, candy and junk food
High decay rate
Severe periodontal disease
Parafunctional habits such as nail biting, pen chewing and pipe smoking
How Are Dental Crowns Replaced?
When replacement crowns are prescribed, there are certain steps that the dentist must complete. First, the dental crown must be removed. This can be accomplished by either wiggling the crown free or cutting the crown off the tooth. Underlying decay should be removed and fillings should be placed as needed. These fillings are referred to as "build-ups" or "foundations" for the new crown. The tooth should then be refined and a new dental crown can then be placed.
No one can tell you how long a dental crown will last. The length of time that they can last is different for each person. Therefore, maintaining regular six-month visits to your dentist is extremely important if you want to maintain a healthy mouth.
By Benjamin O. Watkins, III, DDS
Tooth Restoration Options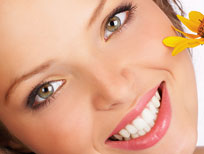 Have you ever smiled in the mirror and wondered what if?
What if your teeth were less prominent, or just a bit more even, or maybe that missing tooth was back in place?
Below you'll find the "What's In A Smile" quiz. It helps you play "What if" and then focus on what the mirror tells you.
Cosmetic dentistry isn't "just for movie stars" or "just for women." Typically it's very conservative treatment that returns huge dividends in personal self-confidence.
Today there are new tooth restoration materials and cosmetic dental care techniques that can put a beautiful smile within everyone's reach. For example, porcelain onlays and inlays can return structural integrity to damaged teeth, while leaving them looking as natural as the ones you were born with.
For teeth that are intact but seem to lack youthful sparkle, there are a variety of procedures that are simple, safe, and effective. You may want to inquire about teeth bleaching treatments, dental implants, or dental veneers that enhance your tooth enamel. Even a hygiene appointment can return light and color to your smile.
Many patients, whose appearance and self-esteem have been boosted enormously, have received only the simplest of cosmetic dentistry enhancements. Their only regret was that they'd waited so long to have them done.
Your cosmetic dentist will be happy to answer your questions. Please call to schedule a consultation.